If you are visiting for the first time the ski resort of Ortisei (Val Gardena) and you are not used to the surroundings or can't find your way trough the streets of the town, you are on the right webpage providing you with complete information about maps, streets and addresses in Ortisei.
If you need to zoom in on the interactive map below, just double click the map image. The map will help you find the shortest way between different points on Ortisei map and you even have a seach box where you can type the address or the attraction you would like to exactly locate it on the map.
On the map of Ortisei ski-resort you will easily identify the directions in order to find an apartment, a hotel or any accommodation facility you have booked your staying with. By consulting our map you will find the shortest way to reach the town centre of Ortisei, a restaurant or any of the cable cars or ski lift stations.
Consult our online map and you will feel in Ortisei like at home!
Ortisei, Italy
Download the map of Ortisei in .pdf format Map of Ortisei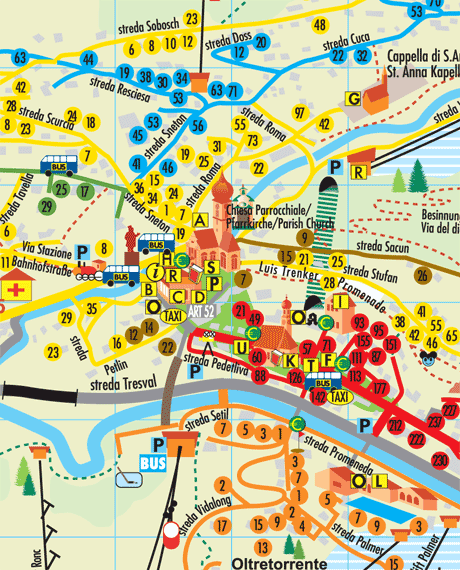 Go to top