Along with the agricultural tradition, arts have been very well represented since the Middle Ages at Val Gardena and the Dolomites region. Here you'll find an authentic culture and tradition of woodcarving. The handicraftsman and handicraftsmanship of this region of Italy are very well known across Europe for their skills in artfully manipulating wood.
The women still keep the tradition of making laces, not long time ago the ladins being very famous for producing thick and warm coats, wooden bowls and plates. In the beginning of the 17th Century, Christian Trebinger, his brother Bartlma and Melchior Vizaner started the woodcarving and wood sculpture tradition in Val Gardena. Since then, the number of artists carving the wood has increased. In the 18th Century, Val Gardena becomes already a major centre for wood-craftmanship, carvers creating wooden statues, plates and many other decorative items made of wood.
Today, the tradition of woodcarving has become a small industry, providing local community with extra income and creating souvenirs for the tourists coming here for holidays.
Woodcarving Exhibitions at Val Gardena
ART52:

Hadicrafts Permanent Exhibition

Location/Address:

Ortisei Cultural Centre / St. Ulrich

Opening hours:

Everyday between 9 a.m. till 10 p.m.

Admission:

Free of charge
Exhibition:

The biggest Crib in the World

Location/Address:

S. Cristina / St. Christina - Iman-Centre
Exhibition:

Galaria Unika

Location:

Ortisei / St. Ulrich - Typak-Center - Str. Arnaria 9

Website:

Admission:

Free of charge
This exhibition is open all year round from Monday to Sunday, 10 AM till noon and 2 PM till 6 PM.
Woodcarvers and Artists Val Gardena
Artist / Woodcarver:

Moroder Carl-Conrad

Address:

Str. Rezia 198, Ortisei / St. Ulrich

Telephone:

0039 0471 796187

Website:
Woodcarver:

Comploj Thomas

Address:

Str. Mulin d'Odum 11, S. Cristina / St. Christina

Telephone:

0039 0471 793723

Website:
Art Studio:

Demetz, Ars Sacra

Website:

San Durich Square 5, Ortisei / St. Ulrich

Telephone:

0039 0471 796379

Website:
Ars Sacra / Woodcarver:

Moroder Andreas

Address:

Str. Resciesa 53, Ortisei / St. Ulrich

Telephone:

0039 0471 798110

Email:
Woodcarvers:

Planker Anselmo & Christian

Address:

Str. Plan da Tieja 36, Selva Gardena / Wolkenstein

Telephone:

0039 0471 792192

Email: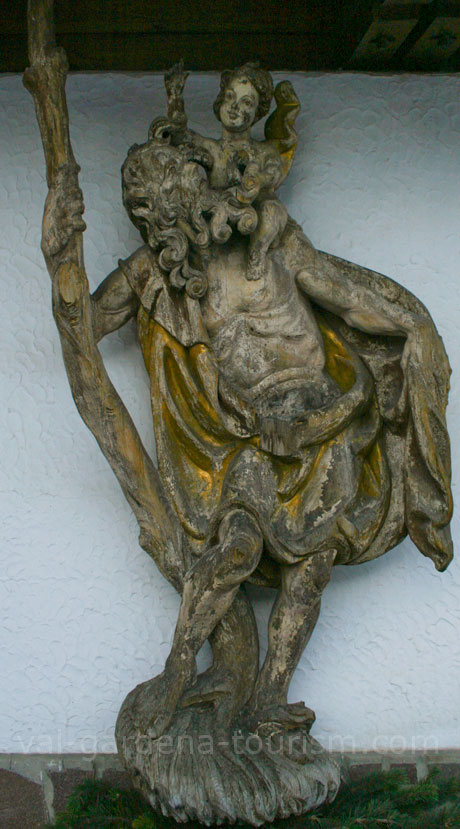 Go to top